Should I get a divorce?
I have cheated on my husband of five years roughly ten times. I pretend we aren't married at my work. Recently, he has caught on, but I lie to cover it. He use to talk to girls online, but I have caught myself constantly having a affair.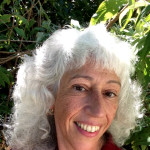 Whether to divorce or not depends on your reasoning to do so.
Marriage is its own unique existence dependent on what the partners want from it.
Examine your terms of satisfaction from the marriage.
Maybe you have very clear reasons to continue the marriage.
Maybe you don't.
Only you can decide if what you're contributing and benefitting is satisfying enough to stay.
---
View 3 other answers
More Answers