How would I know if I have the right therapist?
How do you know you have the right therapist for you?
How would I know how to "train" my therapist to be able to give me what I need from treatment?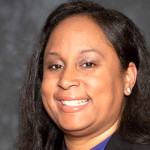 When you have the right therapist you just know, as evidence of the help that you have received, the progress that you have made, from the rapport and partnership that you have gained with your therapist, and from if you feel supported in a way that is helpful to you, as well as if your therapist has a good understanding of what your needs are and what you desire to gain from your therapy experience.
---
View 123 other answers
More Answers