How would I know if I have the right therapist?
How do you know you have the right therapist for you?
How would I know how to "train" my therapist to be able to give me what I need from treatment?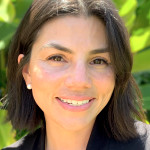 When you find the right therapist, you will feel understood on a deeper level. You'll feel that they not only understood what you were saying, but that they were also able to catch the "in between the lines" part and put into words what you have not been able to. The relationship with your therapist should be collaborative, there should be a fundamental element of safety and trust. A strong relationship with your therapist takes time to cultivate, but by the second or third session, you'll know if that therapist genuinely see's the world from your perspective and has a plan to get on how they will support your growth through this journey.
---
View 123 other answers
More Answers