What should I do about my marriage and my wife's behavior?
My wife and I got separated because I asked about her contact with a male friend of hers. The next day, she kicked me out. She let me move back two days later. Yesterday, she said she wanted a divorce then quickly changed her mind. I asked if the other guy was a factor, but she says it's not my business.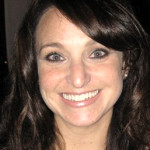 When "threats" of leaving, such as what you described in your question ("kicking you out, wanting divorce") are continuous in your marriage, it can start to erode at the foundation of your relationship, impacting both partners. And, if you're concerned about the influence of another male in the relationship, and are unable to express your concerns or fears to your wife, it's extremely difficult to build a secure functioning relationship.
From the information provided in your question, it seems as if there is some avoidance evident in your relationship. Avoidance of being able to express yourself and have honest communication about your relationship. If your wife is willing, I would recommend seeing a marriage counselor to help you both during this time. Or, for you to talk with an individual therapist, if marriage counseling isn't an option.
---
View 2 other answers
More Answers