How would I know if I have the right therapist?
How do you know you have the right therapist for you?
How would I know how to "train" my therapist to be able to give me what I need from treatment?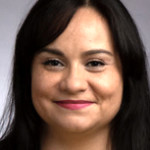 When looking for a therapist, ask some questions about their background and modalities of treatment. Before meeting a therapist, have an idea of specifics about your therapist preference (Male, Female, Language Preference, of issue specific, (Religion, gender supportive, LGBTQ issues, Trauma, Grief/Loss, Divorce, Coparenting ) Also, it will benefit you to know your goals for therapy, and the difficulties that you are facing. Ask questions about his/her rates, if he/she are currently accepting insurance, and if offering currently tele therapy. Take advantage of free consultations and get a sense if you feel comfortable with therapist, and do check therapist profiles (Psychology Today, Latinx Therapy among others). Different therapists have different niches and specialties feel free to explore the person who matches more with what you want to accomplish.
---
View 123 other answers
More Answers