Can I get over PTSD on my own?
I have PTSD from childhood events and other traumas as an adult. I have panic attacks, nightmares, anger, and at times depression. I feel like I'm always on the edge or just apathetic. Can I fix this by myself?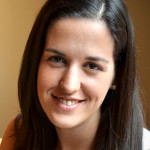 When it comes to trauma, especially in the event that it has caused you to develop PTSD, there can be a lot of difficulty in attempting to resolve these issues on your own simply because of how strong your urge to avoid it whenever thoughts of the traumatic experience come up. PTSD is best treated with the help of a mental health professional and if using the Cognitive Processing Approach can be treated in as few as 17 weeks. As for your other concerns, many of these can be treated independently if you have the motivation to manage your way through. Panic attacks and depression, specifically, often respond well to self-help treatment manuals. The Centre for Clinical Interventions is a great online resource for workbooks to help you learn to manage the depression and panic attacks. Whether you decide to work through these concerns on your own or in professional therapy, just know that your panic attacks must be managed prior to addressing your trauma. Hope this is helpful and if you have any other questions don't hesitate to ask.
---
View 1 other answer
More Answers