Any suggestions for erection problems?
I'm a 40 year old male and having erection problems. Still have the desire for a woman. Awfully frustrated. Any suggestions? My Doc doesn't want to discuss it.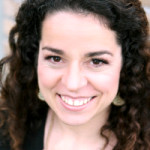 Rebecca Wong
Relationship Therapist & Connectfulness Consultant
When a doc blows you off it may be a signal that it is time to find a new one! ED can often be caused by health issues. If all physical possibilities are ruled out then it's time to look within and enlist the help of a sex therapist. Here's a good article for you to start with.
---
View 1 other answer
More Answers