How to get over somebody?
Our relationship ended about 7 years ago, but don't know how to let go. How can I get over that person and move on?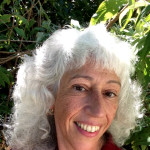 What you're most likely trying to get over is to be attracted to the qualities which you felt attracted to in the person.
The problem isn't releasing yourself from the person, per se. Letting go of a person means separating yourself from the qualities in a partner which you value.
Two possibilities exist.
Either you continue to feel strongly that the qualities in the past relationship are still meaningful and you'd like to base your next relationship on these qualities.
Or, the person had qualities which are no longer relevant or necessary in your life and this is the reason the relationship ended.
It is possible that even if you had an adequate exposure to certain qualities in someone that you simply miss the companionship of a relationship.
See if you can figure out whether you need the qualities this person gave you or whether you simply like being part of a couple.
If you like the particular qualities of your previous parter and these are still relevant to your life, you'll attract a partner who has similar qualities.
Basically people attract what they need.
The more open you are to attracting what you need in a partner, the more likely your next partner will have these qualities.
In this way, you'll get over the particular person and still have the satisfaction to be in a relationship.

---
View 1 other answer
More Answers