How do I know if I have depression?
I had a very troubled up bringing and I'm currently dealing with alot right now. I know some people may not think so, but to me its a lot. I feel overwhelmed. Could this be depression?
I use to be in therapy as a child. Alll throughout elementry, middle, and high school I had counseling 2-3 times a week. I haven't be in counseling lately though.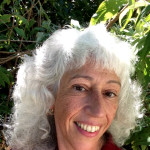 What matters most is how you feel and what you're doing, with whom you're interacting, whether you feel you've got enough interaction to be happy.
Whether or not a clinician would decide to identify you as "depressed" matters much less than how you actually are feeling, if you have some ideas as to what might improve your sense of being, and how to go about reaching your goals.
If therapy during your childhood made you feel better and you feel you may be depressed, then trying therapy at this point in your life, makes sense.
The worst that can happen is you find you feel better than you first understood.
The best that can happen is you find a caring therapist who helps you find faith in yourself again.
---
View 1 other answer
More Answers