My fiancé cheated. How can we mend our relationship?
I'm in a relationship with my fiancé and I currently found out that she's been cheating on me with a co-worker. I was very upset none the less. I understand what she did was wrong, but I want to spend the rest of my life with her. So I'm willing to forgive and move on. We have been together for a little over 9 years, and we have a son. At the beginning of our relationship, I was unfaithful and she caught me cheating. She forgave me for what I've done to her and since then I been completely faithful. I'm worried about our relationship and want to move forward but its been very unsettling. All I can think about is her with another man. I don't know what to do or where to go for advice?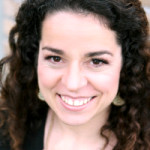 Rebecca Wong
Relationship Therapist & Connectfulness Consultant
What Makes Love Last? how to build trust and avoid betrayal by John Gottman is a great book for you both to start reading. You may also want to invest some time and energy in couples therapy. It sounds like there is a lack of trust in your relationship, likely a hangover from your beginnings, that would be helpful for you both to work through to truly be able to forgive and move forward.
---
View 3 other answers
More Answers