How do I get over a person I fell in love with?
I know that I need to get past my feelings for this person I fell in love with, but t's so difficult to move on because he showed me feelings I've never felt before.
I feel like I don't want to be without my genuine love for him, but logically, I know I need to be without him. I can't discuss this with anybody in my life because the conditions surrounding our love are considered "wrong" by a lot of people.
How can I get myself to just move on?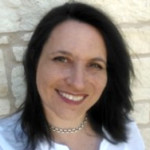 What if we think about this in metaphor: imagine a dirt road suddenly paved over - where before it was small, once paved, it was faster, smoother and suddenly you, the driver, knew what real driving could feel like. Then your road got a pothole: now, every time you drive, you hit that hole, and it only seems to get worse, the more you drive over it. Until that hole is patched - until you choose to fill your heart with either love for another or love for yourself - you might find it challenging to 'keep driving on your road'. Instead of letting go of how you felt, try to hang on to that feeling, just direct it inwards: you've shared you're capable of feeling strongly for another, surely, you're worthy of that same regard? All the best~
---
View 5 other answers
More Answers