How can I get my husband to listen to my needs and talk to me?
I tried telling my husband I was depressed, and he ignored me. He said "you're always sad or depressed." And he picked up his phone and ignored me. I said, "Please don't exaggerate, that isn't true." And he said, "Whatever babe. You just want to be sad."
How can I get through to him so he will take me seriously?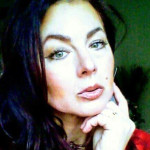 Dr Traci Kochendorfer
Time for you to " Claim IT" with over 15 years in health and wellness, Ph.D Psy.D D.D. F.P.L.C. recognized on TV and Magazines,
What he hears and what you say or think he hears maybe the issue. You could be on different wave lengths. He might see how you act when not understanding emotional support. There are ways to communicate differently to get a different reaction. How is it worded. There are energy medicine techniques to test what type you are and what he is. How to connect through energy work. 💕💕
---
View 9 other answers
More Answers