What are the best ways to reduce anxiety?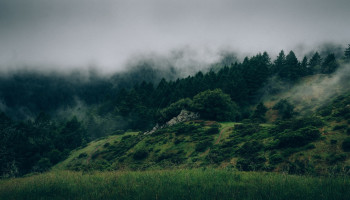 I have anxieties about everyday stressors, i.e. finances, work, relationships, kids, and maintaining a household.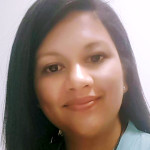 What are the best ways to reduce anxiety?
I have anxieties about everyday stressors, i.e. finances, work, relationships, kids, and maintaining a household.
Our everyday life is filled with pressures and deadlines that are common to cause anxiety. Here are some basic tips to handle those stressors.
·

Learn thought stopping techniques: There are multiple ways to teach your brain to refocus. If you allow your brain to focus on the source of anxiety, the anxiety will be in charge. But you can learn to put those anxiety-provoking thoughts on a parking lot, and focus on pleasurable thoughts, or the activity that you need to complete on the time being.
·

Plan, organize, delegate: Create a schedule to manage demands, organize priorities, and delegate or share responsibilities. Work as a team with your family, so you can share the load. Prioritize actives, shores, and expenses. Focus on the urgent, necessary, and spread apart the not so urgent.
·

Identify triggers: Once you understand what causes your anxiety, you can learn to channel process and refocus your thoughts. You can also learn coping strategies to manage the problem or give up the desire to control it if needed.
·

Learn coping skills: Having a balanced lifestyle helps tremendously to reduce and manage anxiety symptoms. Looking at your eating, sleeping, physical activities, spirituality and leisure time is key to find that balance.
If you find yourself struggling with anxiety, you can contact a Counselor or mental health provider. I provide teletherapy for Texas residents and psychotherapy in Puerto Rico, you can reach me at 787-466-5478 for appointments.
¿Cuáles son las mejores maneras de reducir la ansiedad?
Tengo ansiedad por preocupaciones diarias, como las finanzas, relaciones, niños y mantener mi casa.
Nuestra vida está llena de retos y presiones que comúnmente nos causan ansiedad. Aquí unos consejos básicos para manejar esas preocupaciones.
·

Aprende como detener tus pensamientos: Hay múltiples maneras de enseñarle a tu cerebro a reenfocarse. Si permites que tu cerebro se enfoque en la fuente de ansiedad, entonces la ansiedad se apoderará de ti. Pero puedes aprender a poner a un lado esos pensamientos que causan ansiedad, y enfocarte en pensamientos positivos, placenteros o simplemente enfocarte en la actividad que estás haciendo.

·

Planifica, organiza, delega: Crea una agenda para manejar las demandas diarias, organizar prioridades y delegar o compartir responsabilidades. Trabaja en equipo con tu familia, de manera que puedas compartir la carga. Organiza las actividades, gastos y tareas por prioridad. Enfócate en lo urgente y necesario y distribuye lo que no es tan vital.

·

Identifica la fuente: Ya que comprendes donde o qué inicia la ansiedad, puedes aprender a canalizarla, procesarla o reenfocar tus pensamientos. También puedes aprender a manejar la fuente de ansiedad, resolver el problema, o aceptar que no lo puedes controlar, si ese fuera el caso.

·

Aprende mecanismos de defensa: Tener un estilo de vida balanceado ayuda tremendamente a manejar síntomas de ansiedad. Observar tus patrones de alimentación, descanso, ejercicio, espiritualidad y tiempo de ocio es clave para encontrar el balance.
Si notas que continuas batallando con la ansiedad puedes contactar a un consejero profesional de salud mental. Proveo teleterapia a residentes de Texas y Consejería en Puerto Rico, me puedes contactar al 787-466-5478 para hacer una cita.
---
View 6 other answers
More Answers