How would I know if I have the right therapist?
How do you know you have the right therapist for you?
How would I know how to "train" my therapist to be able to give me what I need from treatment?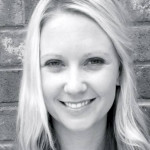 What an important question! I think one of the first things to assess is this: Do you feel comfortable with your therapist? Do you feel like you can talk openly about what's going on in your life without feeling judged? Do you experience your therapy as a safe space to process your thoughts and feelings? Feeling comfortable with your therapist is a crucial factor.
Once you feel comfortable with your therapist, you can have a conversation about what works for you in therapy. Tell your therapist what is helpful, and what you don't find helpful. A skilled therapist can shift his or her style and techniques to meet your individual needs, and this may be an ongoing conversation that the two of you have during therapy.
Oftentimes, there is just an X factor between client and therapist that either makes the relationship work or can make it feel like something is missing. This is no one's fault, it's just that not every therapist will be a perfect match for every client.
If you feel uncomfortable with your therapist or feel like that x factor is missing, it is a good idea to keep searching for therapist who is right for you.
---
View 123 other answers
More Answers