How do I get over a person I fell in love with?
I know that I need to get past my feelings for this person I fell in love with, but t's so difficult to move on because he showed me feelings I've never felt before.
I feel like I don't want to be without my genuine love for him, but logically, I know I need to be without him. I can't discuss this with anybody in my life because the conditions surrounding our love are considered "wrong" by a lot of people.
How can I get myself to just move on?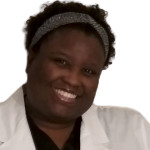 What about him do you miss most? What part of those things can you self-generate, give those things to yourself. Working thru the grief of losing this relationship. Perhaps review this video and see what comes up. Also, reviewing your feelings around scarcity- is he the only person who can be a healthy partner to you? When thoughts of him come up, redirect your thoughts versus letting thoughts of him consume your life. Some have found support in engaging in acupuncture and emotional freedom technique (EFT) also building up your feelings of self-worth, and self-love outside of him and your former relationship.

---
View 7 other answers
More Answers