How would I know if I have the right therapist?
How do you know you have the right therapist for you?
How would I know how to "train" my therapist to be able to give me what I need from treatment?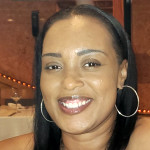 What a great question. There is no one size fits all to the answer unfortunately because it is based solely on what draws a connection between the two of you. Deciding on a therapist is not an easy process just as deciding on a physical health practitioner. I would suggest first inquiring about areas of specialty and alining this with what you desire to obtain from therapy. Secondly, I would suggest requesting a consultation to engage in dialogue to aid you with getting a feel of your comfort level with speaking to him or her. Lastly, I would suggest asking their level of experience with whatever your presenting concern is.
I hope that I have offered you some sense of direction. Good luck to you. Be safe, and don't forget to exercise some form of self-care routinely.
---
View 122 other answers
More Answers