Why does my spouse tell me he doesn't want me, but also gets jealous of me?
My spouse decided he no longer wanted me six years ago. Things have deteriorated so badly that we have separated but still live in the same house. He says he despises the sight of me, wants to be with other women, and divorce. What I don't understand is that he says constantly that I have no feelings for him and gets absurdly jealous if I speak to another male. Why does he constantly do these behaviors? I might add he has been diagnosed with borderline personality disorder and as a narcissist.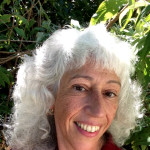 What a burden for you!
Your husband cannot seem to make up his mind on his viewpoint and doesn't seem to care whether or not you're affected by speaking out of two sides of his mouth.
Keep yourself protected emotionally from him. There's no good which can come by arguing with a person who flips their position.
Live as separately as possible from him and stick to roommate type matters such as groceries, bill paying and housecleaning as discussion topics.
If he cannot make sense of what he thinks and feels, then certainly you will face similar difficulty trying to do so!
---
View 1 other answer
More Answers