Is it normal to be more sensitive when I'm not intimate with my boyfriend?
He's gone for 11 weeks for a band camp. It's week two right now. We used to be Intimate a lot, and now since he's busy 12 hours a day, we can't really be Intimate, even over the phone. Is it normal for me to more sensitive in general?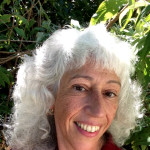 Well yes, physical intimacy does give all sorts of positive feelings.
The sudden withdrawal of these is certainly possible to trigger a reaction like the one you describe.
More Answers