My boyfriend's family expects him to take them on dates, and he doesn't think anything's wrong
I have been dating my boyfriend for eight years. We met in college off away from home and things went from good to bad when I met his family who treats him like he is their man. They expect him to take them on dates like to the movies and out to eat when they come around, and he thinks it's okay.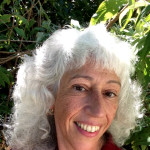 Well, then you learned something new about your boyfriend!
Are you fine with having a different opinion than him and staying together.
Think over how major a problem this is to you and if it is reason enough to leave the relationship.
There are always plenty of areas of disagreement between partners in a relationship.
The key to being happy is to know which ones you can accept and which ones are beyond your tolerance with which to live.
Also, an early step would be to directly tell your boyfriend your opinion. He may be willing to change his ways to satisfy you.
More Answers