How can I be less insecure and needy with my girlfriend?
I blame my past relationship for it. I know it is bad to be this way. I want to get past it.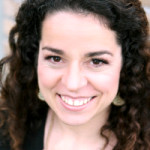 Rebecca Wong
Relationship Therapist & Connectfulness Consultant
We humans are social beings. We learn how to BE in relationship as children. The caregiving you received (or didn't receive) set the stage for how you show up in all your adult relationships. Insecurity in relationships often has much to do with feeling unheard or unseen, perhaps feeling like you don't matter. There are many ways to rewire these relational patterns, the first step of which is taking pause and noticing that you are feeling insecure - so congrats on that because clearly you are already there! Next I'd suggest finding a relationship therapist to help you sort through your insecurities, either as a couple or individually.
---
View 1 other answer
More Answers