My girlfriend can't stand it when I touch her
My girlfriend was abused as a child. Now, if I hug or touch her in any kind of way she says she feels as if she is being abused as a child. What might be going on?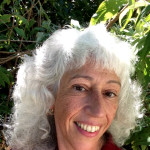 Was your gf always this way with you or did her withdrawal develop suddenly?
Also, are there any other changes going on between the two of you in terms of feeling relaxed and at ease with each other, enjoying each other?
Its possible her physical withdrawal, due to her sensitive nature about who touches her and the meaning of touch, reflects an underlying emotional hesitation about her feelings toward you.
This can be either strong positive or negative feelings.
She may be fearful of becoming more intimately attached to you, and withdraws.
She may be actually withdrawing and expresses herself through the amount of touch she wants from others.
Best way forward as almost always in a relationship, is to have a gentle conversation to open up the tension between the two of you.
---
View 1 other answer
More Answers