How do I get my husband to listen to me?
I'm always listening to my husband, but it feels like he never listens to me.
How do I get my husband to listen to me instead of me listening to him all the time?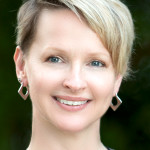 Unfortunately you can't directly change another person's behavior. However, you can give him feedback on how his not listening impacts you. The best way to provide feedback is in 3 parts. The first part is telling him the emotion you are experiencing when he doesn't listen, such as hurt, sad, and unloved. I would stay away from feelings such as frustrated, angry and irritated and use a more vulnerable emotion. The second part is what he does specifically to make you feel that way, be specific! Example: when I get home and tell you about my day and you don't look away from the tv. Be objective as possible when you describe his behavior. And the last part is the most important, tell him what you want him to do, and again be specific! Example: I would rather you turn off the tv, give me eye contact and reassure me about my day. Here is an example with all 3 parts together: I feel hurt when you don't say anything to me when I tell you about my fight with my friend, I want you to hug me and tell me you understand how I feel. Hope that helps!!
---
View 6 other answers
More Answers