How would I know if I have the right therapist?
How do you know you have the right therapist for you?
How would I know how to "train" my therapist to be able to give me what I need from treatment?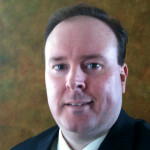 Unfortunately, finding "the right" therapist isn't as easy as picking a name from a list provided by your insurance company or based on Google search results. The process begins with doing some research. Online directories such as Psychology Today and CounselChat are a good jumping-off point. Start by selecting search parameters that are important to you such as the gender of the therapist, issues you want to address in therapy, the therapist's therapeutic orientation (i.e., cognitive-behavioral therapy, EMDR, dialectical behavioral therapy), online versus in-person appointment availability, and the distance you are willing to travel. Once you have the results of your search, take time to read each therapist's profile and visit their websites. When you begin to contact the therapists, ask if they will offer a free telephone or Zoom consultation. This gives you the opportunity to ask specific questions of the therapist, to share details about your reasons for seeking therapy, and clearly express your goals. Spend some time preparing for the call. Because the calls are usually time-limited (mine are 15-minutes in length), it can be helpful to make some brief notes about the issues you wish to discuss and the questions you would like to ask the therapist.
Approach your first session with an open mind. Therapy can be uncomfortable, intimidating, and even scary at first. It's not easy to be vulnerable, especially with a stranger. A good therapist will take their cues from you. If a client isn't ready to discuss trauma or a particular subject just yet, that's okay! Therapy is a process and a collaborative one at that. The best way to "train" your therapist is to openly communicate your needs with them. If, at any time, you don't feel as though your needs are being met or you are progressing towards your goals, let your therapist know how you are feeling. A competent therapist will appreciate this feedback and work with you to change course.

---
View 123 other answers
More Answers