My mother is trying to control my life and I don't know what to do
I am in my early 20s and I still live with my parents because I can't afford to live alone.
My mother says that if I live under her roof I have to follow her rules. She is trying to control my life. What should I do?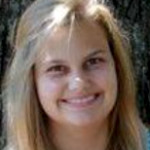 Typically people have rules for a reason; this is not to say the rules are valid, it is to point out that there is a need your mother is trying to fulfill with these rules. Maybe that is just control just so she doesn't lose you, but maybe there are other things she is wanting and another way she can get them that will make you both happy. If it is safe to do so, maybe talk about why she has these rules and form a compromise. If not, we implement something called 'harm reduction techniques': how do you make the best of the circumstances?
---
View 9 other answers
More Answers