Can a therapist have a client admitted to an eating disorder treatment center if the client does not want to go?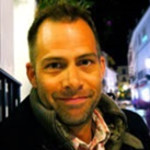 Typically, a therapist cannot force a client to receive any treatment they do not want. In the end, it is the clients who get to decide what type of treatment they want.
If a therapist believes that their client is in imminent danger of harm however, the therapist might have an obligation to take actions to protect their client. In such a case, the therapist would need to discuss the options with the client, and come up with a plan to best protect the client.
In a situiaon like this, it would probably be a good idea to talk to the therapist about the possilbe positvies and negatives of the treatmetn center. A good therpist will be happy to have that conversation with you and allow you to make the final decisions about your own treatment.

---
View 2 other answers
More Answers