I'm seriously unhappy with everything in my life but I know I don't have any reason to feel this way
I can't even smile or fake one. I can't feel happiness about anything and I can't show love towards another person not even my girlfriend. I hate myself sometimes. All I see is ugly.
I can't get over the loss of a loved one and I'm not close to my family. What can I do?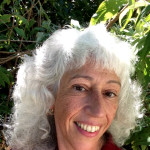 Trust and believe your own feelings.
Emotions are real and reflect how someone feels about a situation.
Since you're sad about losing a loved one, be patient w your feelings about this.
Basically, be guided by how you feel and eventually you will feel different emotions which I hope will be happier ones.
More Answers