How would I know if I have the right therapist?
How do you know you have the right therapist for you?
How would I know how to "train" my therapist to be able to give me what I need from treatment?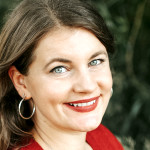 Though this varies from person to person, I think finding the right therapist involves finding someone who you're comfortable opening up to and speaking your mind, including your preferred areas of focus for treatment. It's important to be aligned with your therapist's general approach and, to find someone who you feel genuinely attuned to, both in practice and also, with who they are as a person. Bringing up your needs for treatment is key and finding someone who validates your needs, listens and welcomes feedback are all important building blocks for creating space for a great working relationship that promotes personal growth, openness and invites adaptable approaches in session, based on your individual needs.
---
View 123 other answers
More Answers