Unethical Therapy Practices
What do you do when a therapist and a parent drugs a child and makes up lies in order to stop the other parent's custody visitation?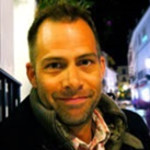 This sounds like a potentially serious situation. The most important thing is to make sure the child is safe. If you suspect that a child is (or has been) harmed, I would strongly recommend that you report your concerns to your local law enforcement or to Child Protective Services. If you don't think that a child is in danger, you can still report your suspicion of counselor misconduct to the state regulatory board.
---
View 1 other answer
More Answers