If my kids come back from their dad's and act like they are afraid they will get hit, should I be worried about him abusing them?
When they come home from their dad's and I fuss at them for anything, they move like they are dodging being hit. They say they're sorry over and over really fast. I ask and they say no one has hit them, and I've seen no marks. Am I being paranoid or am I right to be?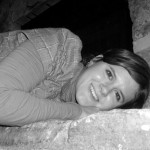 This sounds frightening and overwhelming, and I'm glad you are reaching out for help. I can't say for sure your children are being abused but I can understand your suspicion since there appears to be a change your children's behavior. I think it would be important for you to keep an eye on the situation Incase you notice any other changes. If you become more concerned, even suspicions of child abuse are reportable to Family protective services. If they feel it is necessary they can do an investigation. You are doing the biggest thing for your children by being there for them and supporting them.
---
View 2 other answers
More Answers