My boyfriend says he needs time to think about us
I found out my boyfriend takes anti-depression medicine. Lately he's been saying he has a lot on his mind, and he needs time to think about us. We've only been dating 3 weeks but I like him a lot.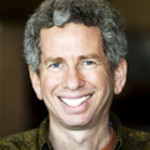 This seems like two questions. The first is what may have happened to prompt him to back off. The second is what it means to you to have a boyfriend who takes anti-depression medication who says he has "a lot on his mind." Both give you opportunity to look at yourself.
Having expectations can be a huge trap. I write about this extensively in the first chapter of my book Living Yes (www.LivingYes.org). Is there any way that you can enjoy your time together without expecting anything down the road? Are there wonderful lessons for you to take from the relationship - even if it only lasts three weeks? Can you create a mindset of gratitude for what is and let the future expectations (and future demands) go? Are there new ways to communicate that might bring you together? What are the lessons for you about allowing the relationship to develop its own course on its own time? Again, let go of all expectations, and see what happens. That's what "Living Yes" requires.
I am sure this will work out well for you - either with him or without him. ~Mark (www.MarkMorrisLCSW.com and www.LivingYes.org)
---
View 2 other answers
More Answers