How can I make the voices stop?
I don't remember when the voices in my head started, but I remember Hearing them when I was little.
I know it's not normal to hear voices that aren't your own. I fight the voices and I want them to stop. They've been here so long and I want them gone. How can I make the voices stop?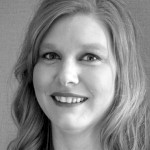 This isn't something you can do on your own.
If you haven't already, you need to see a medical doctor ASAP to rule out medical causes for this. Many diseases, illnesses, and conditions can cause hallucinations. In the elderly, sometimes it's something as simple as a urinary tract infection. Some medicines may have that side effect as well.
However, you say you've been hearing them since you were little. I have no idea how old you are now, but something that has been going on for many years does lead me to think it could be a type of schizophrenia. A psychiatrist could diagnose that after taking a complete look at your history, medical history, etc. There are medications that they can put you on that will help.
One thing that I find encouraging is that you recognize you're hearing voices. This means you are not so far into a delusion as to believe it is real. A lot of people that hear or see things that aren't there are not able to have the awareness that these things are not real. They fully believe what they're hearing/seeing. It's completely real to them. Because you have the awareness that you do, I feel this is a very good sign that with treatment you can live a normal life (assuming you are not already receiving treatment for it. If you are and are still hearing the voices, please know that medications often need to be changed and adjusted, and the voices may never completely go away but medicines certainly help dull them a lot. Always talk to your doctor when it seems your symptoms are getting worse so that they can make the necessary medication adjustments for you).
If at any time the voices are telling you to do something, please go to an ER as this is an emergency. Sometimes people hear voices telling them to harm themselves, harm someone else, or do other things that are against the law. Do not try to deal with something like that on your own. There are people who can help.
---
View 4 other answers
More Answers