How would I know if I have the right therapist?
How do you know you have the right therapist for you?
How would I know how to "train" my therapist to be able to give me what I need from treatment?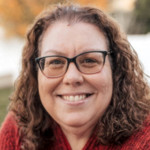 Julie Mathewson
Help with change, transition, trauma and behavior for Children, Tweens, Teens, and Adults
This is tough. It is good to get referrals from a friend, doctor, school counselor etc. but what works for one may not work for another. Make sure they are licensed in your state and are in a safe area. You should ask if they have a free introductory call or session for you to interview them. They should be an excellent listener that is okay with you telling them what you think. It is also good to ask them specific questions. For instance, how many clients have you worked with that have this specific issue. Most of all you should feel comfortable with them.
---
View 123 other answers
More Answers