How do I kick my stepdaughter out of our house because she isn't honoring boundaries set for her?
She's in her early 20s, and she has a toddler.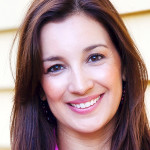 This is something you will have to discuss with your husband. It should be a joint decision if you value your marriage. You can mention your frustration about your stepdaughter not honoring boundaries. After you talk to your husband you both can have a talk with your stepdaughter about expectations in order to stay living in the house. When it comes to stepchildren you need to be very careful you do not take the lead on the authority part. It should be the biological parent.
---
View 2 other answers
More Answers