How do depression and PMS symptoms contribute to one another and what can I do about it?
I struggle with depression as well as pretty intense mood swings throughout the month. I experience highs where I feel amazing and energetic and then lows where I lack focus, energy, and generally have a more dark outlook on my life. How can I live a more balanced life?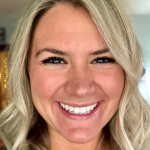 This is something that would be really awesome to get your healthcare team to collaborate with you on. Discuss medications and any lifestyle adjustments with your primary care provider (PCP); have your PCP do a full bloodwork up to check vitamin levels and thyroid functioning; have your OBGYN or PCP check your hormone levels and make any necessary adjustments or referrals to other providers to help support correcting any hormonal imbalances (possibly an endocrinologist); consult with a registered dietician to see if there's any dietary adjustments you can make to better regulate your hormones and mood. Listen to what your body needs as your cycle changes throughout the month!
---
View 6 other answers
More Answers