How can I get my husband to listen to my needs and talk to me?
I tried telling my husband I was depressed, and he ignored me. He said "you're always sad or depressed." And he picked up his phone and ignored me. I said, "Please don't exaggerate, that isn't true." And he said, "Whatever babe. You just want to be sad."
How can I get through to him so he will take me seriously?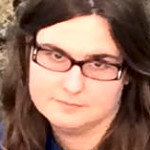 This is so hard. It is hard for someone to understand what depression is without having experienced it themselves. Unfortunately people without depression sometimes mistake it as feeling sorry for ourselves or just moping around, which is not what depression is at all. Sometimes I think that it is easier for family members to see it as a choice than to admit that someone they love is hurting and they dont know what to do. If he is willing, I wonder if there may be a depression support group in your area such as NAMI or DBSA where he could hear from from others living with depression and their families. If not, I wonder if you all might watch a documentary together such as No Kidding Me Too or Call me Crazy. If not that, ive sometimes encouraged folk to just leave some information on depression and how family can help like a pamphlet or handout on a table or around the house. We tend to get curious and read things we find on the table. Wishing you the best!
---
View 6 other answers
More Answers