How do I stop sneaking away from home at night?
I'm a teenager and I've been sneaking out of my house at night for a year now. I've been caught several times. I want to stop doing this but I don't know where to start. How do I stop?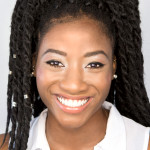 This is not totally unusual behavior, but the fact that you would like to stop and cannot seem to be able to points to something deeper. That cannot be unpacked online, but I'm glad that you're in this space and asking this question. Try to find a therapist who seems like a good fit and begin to get to work on this issue and what all is going on for you. You're not alone!
---
View 3 other answers
More Answers