My daughter isn't acting her age
My daughter seemed to be developing at a normal rate until about the age of 10. She then started to act younger than she is.
Now she only wants to play with younger kids and she doesn't act her age. I don't know why this is happening. Is this normal?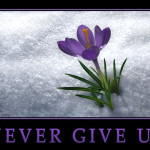 Manya Khoddami
I aspire to inspire you to tap into your own inner potentials and transform symptoms to strengths.
This is certainly an important issue to look into, It is always helpful to speak with the child's pediatrician since they are most familiar with the child's developmental history. Also, children tend to regress behaviorally when facing events and interactions they feel to have no control over, this can be as simple as a loss of a pet, a recent move, death in the family, and/or as serious as sexual abuse, and other things. If you have not spoken to the school that can be a good starting point.
---
View 3 other answers
More Answers