My relationship is suffering from severe abandonment issues
I feel as though I'm suffering severe abandonment issues stemming from childhood. I convince myself I'm not worthy of happiness, and I'm always afraid I'm doing something wrong. It's as if I create little scenarios in my mind, and I start to believe them.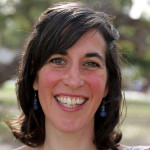 This is an understandable response to early childhood trauma and loss. Oftentimes when we have overwhelming or difficult experiences as a child including poor caregiving, the ways we managed and the feelings we had then show up in our lives as adults. Especially when we get close to someone, it mirrors our early experiences with caregivers in early life. So....our body, nervous system, and emotions respond in the same way. They feel as if what we experienced when we were little is happening now and they go into full force to manage and protect us. Sometimes the ways that happens can feel pretty bad and we can stuck in these loops of old beliefs about ourselves. Therapy is a great way to interrupt these patterns, process the early experiences, and be able to be in the present with your current relationships. It is very possible to shift this cycle and also have meaningful healing from the experiences that caused so much hurt and distress from childhood.
---
View 2 other answers
More Answers