How can I be interested in the same sex after nearly 40 years of being straight?
After 40 years of being straight, how could I now find myself interested in people of the same sex? I have had a few same sex encounters of my own doing.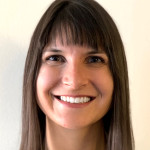 This is actually totally normal. Sexuality and sexual expression is on a spectrum. At certain times in your life your sexuality might learn towards one side of the spectrum based on a variety of things including your relationship status, acceptance from your community, whether or not you want children, etc.
If you now find that your sexuality is starting to lean towards the other side of the spectrum, that can be very exciting news. How wonderful to be able to try something new and I am happy to hear that you have been embracing this new part of your sexuality. Happy exploring!
---
View 15 other answers
More Answers