How would I know if I have the right therapist?
How do you know you have the right therapist for you?
How would I know how to "train" my therapist to be able to give me what I need from treatment?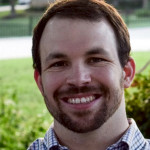 This is a tricky question. If you have the right therapist, there should be some mutual patience, as it can take time to develop a positive relationship. Sometimes things seem to click right away, but I wouldn't be discouraged if an instant connection was lacking.
Bring up these concerns with them, and a competent therapist will help you to process your fears and your doubts. This can be risky though, especially if the therapist isn't very experienced or struggles with these competencies.
It may even be worthwhile to have trust as a stated goal early in therapy with your counselor, especially if this is something you struggle with often.
---
View 123 other answers
More Answers