How do I find a therapist for my family as a minor?
I'm a teenager. My entire family needs family therapy, and more than likely individual therapy. My parents refuse to take action, and I'm tired of it. Is there any way I can get out of this myself?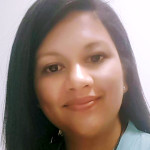 This is a question that I often get from patients. Can I get my family into therapy? How can I get someone else to do something that I think is best for them? The answer is you can suggest, but you can't force them. I spend a lot of time teaching my patients the importance of recognizing the difference between the things that we can change and the things or people that we cannot. Understanding that we do not have control over other's outcome, gives a break to breathe and reduce our anxiety. It also helps up to recognize that we CAN create change by changing ourselves. "BE THE CHANGE YOU WANT IN YOUR LIFE". Have you heard that quote? It means that by changing your thinking, what you say and your actions, you can impact your surroundings. Talking to your parents about how you feel regarding your family dynamics and suggesting in a sensitive and loving manner that therapy may be helpful for all of you, is a good way to approach the subject. Whether or not they receive the suggestion seek your own therapy, talk to them about your experience and show them with your actions how your life is moving beyond family issues.


I am a Licensed Professional Counselor in Texas, currently providing services in West Houston. You may reach me at 787-466-5478 to schedule an appointment.

¿Cómo encuentro un terapista para mi familia siendo yo un menor?

Soy adolecente. Toda mi familia necesita terapia familiar y probablemente terapia individual. Mis padres se reúsan a tomar acción, estoy cansado de esto. ¿Hay alguna manera en que me pueda salir de esta situación?

Esto es una pregunta que comúnmente recibo de mis pacientes. ¿Puedo hacer que mi familia venga a terapia? ¿Cómo puedo lograr que otras personas hagan lo que yo creo que es mojos para ellos? Puedes sugerir, pero no puedes obligarlos. Dedico mucho tiempo en enseñarles a mis pacientes la importancia de reconocer la diferencia entre las cosas que podemos controlar y las cosas o personas que no podemos controlar. Al entender que no tenemos control sobre otros, nos permite relajarnos y reducir la ansiedad. También nos ayuda a reconocer que podemos crear cambios cuando decidimos cambiar nosotros. "SE EL CAMBIO QUE QUIRES EN TU VUDA" ¿Has escuchado esa frase? Significa que cambiando lo que piensas, dices y tus acciones, puedes cambiar tus circunstancias. Hablar con tu padres sobre cómo te sientes en respecto a la dinámica familiar, y sugerirles de manera sensible que pueden recibir ayuda terapéutica, puede ser la mejor manera de iniciar la conversación. Pero si reciben o no tu sugerencia, es importante que busques iniciar tu proceso de terapia, háblales de tu experiencia y demuéstrales con tus acciones como superas los obstáculos más allá del drama familiar.

Soy Consejera Profesional Licenciada en Texas y Puerto Rico, veo clientes en el este de Houston y proveo servicios de tele terapia. Para una cita puedes llamar al 787-466-5478.
---
View 1 other answer
More Answers