How would I know if I have the right therapist?
How do you know you have the right therapist for you?
How would I know how to "train" my therapist to be able to give me what I need from treatment?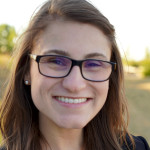 Abigail Eck
I'm so grateful you're here. Finding a therapist is scary, so I'd like to make this comfortable for you.
This is a great question! When you look forward to sessions because you feel calm, comforted, supported, and growth -- that's how you know you found the right therapist. Therapy can be uncomfortable simply because you start looking at parts of your life and yourself that you've been avoiding or hiding. BUT, a therapist shouldn't make you feel attacked, judged, dependent, or weak.
A good therapist will "train" themselves to best suit you and your needs. I truly hope you find your match!
---
View 122 other answers
More Answers