How would I know if I have the right therapist?
How do you know you have the right therapist for you?
How would I know how to "train" my therapist to be able to give me what I need from treatment?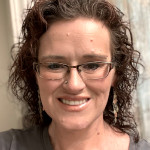 Angela Clark
Being a mom is the hardest job there will ever be!
This is a great question to ask since research shows that the relationship between client and therapist is one of the biggest indicators of successful treatment. Here's a link to a great article on choosing the right therapist.
https://www.healthline.com/health/how-to-find-a-therapist#referrals
But, let me say this, trust your instincts. You might have to work with two or three providers before you find the right one for you. You'll know when you do. Consider how you feel when you walk into the therapist's office. Do you feel at home or do you feel like you have to be a perfect guest? Does the therapist listen and offer helpful feedback or do they seem to talk more than you do? How do you feel when you leave a session? Better, or worse? Answering these questions can tell you if you have found the right therapist for you. Don't be afraid to ask questions of your therapist and don't be afraid to work with multiple providers until you find your perfect match. If finances are a worry, ask the therapists if they do free consultation sessions or phone calls. If so, definitely take advantage of that consultation to see whether that therapist will be a good fit for you.
---
View 123 other answers
More Answers