How would I know if I have the right therapist?
How do you know you have the right therapist for you?
How would I know how to "train" my therapist to be able to give me what I need from treatment?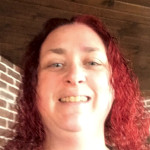 This is a great question. Most therapists offer a free consultation and you should take advantage of this. During this conversation, you will know if you have a connection with them. If they are easy to talk to and know how to help, they are the one for you. As far as "training" them, this is something that you should not have to do. Treatment is a team effort and a plan should be made during the beginning of treatment on what you want to accomplish during treatment.
---
View 123 other answers
More Answers