How would I know if I have the right therapist?
How do you know you have the right therapist for you?
How would I know how to "train" my therapist to be able to give me what I need from treatment?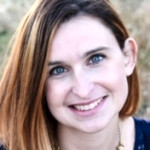 This is a great question! I imagine people wonder this all of the time, as it's a conversation I have had with many of my clients. One thing to think about is advice that I give regarding many different types of relationships: what brings you together has to be more than what draws you apart. In this case, therapy will likely make you uncomfortable at times and feel difficult. But the right therapist will always help you to feel safe and supported through that.

As far as "training" your therapist, I encourage you to think about it from the perspective of how you can best be assertive about what you're looking for- and what you're NOT looking for! Most therapists will be happy to talk about their approaches or beliefs to help you better understand their work and what you might be doing with them in your time together. If these conversations don't feel satisfying, feel free to move on. Not everyone is the perfect fit, and that is okay.

---
View 123 other answers
More Answers