How would I know if I have the right therapist?
How do you know you have the right therapist for you?
How would I know how to "train" my therapist to be able to give me what I need from treatment?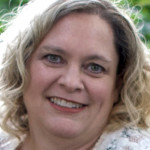 This is a great question. A good therapist should first be someone you can trust and second, someone who encourages you to be honest with yourself. Therapy is a time to learn new coping skills and learn more about yourself. You have the answers you need within yourself, but it sometimes takes a keen ear to lead you to those answers. This can't happen without trust and honesty. You may not always leave therapy feeling energized. Therapy can be hard work. But, you should always feel you have gained something to ponder that will help you better understand yourself.
---
View 123 other answers
More Answers