How would I know if I have the right therapist?
How do you know you have the right therapist for you?
How would I know how to "train" my therapist to be able to give me what I need from treatment?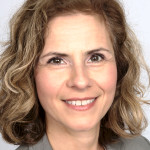 This is a great question. I think that as a client it is important to educate yourself on how to look for a therapist. I think the process of looking for a therapist can be intimidating for some people and they may just pick the first therapist they find who takes their insurance. I think if you take a little more time, you will be able to find the best therapist for you.
The most important thing is probably to create a list of therapists you are interested in working with. You might get referrals from friends, or check out some websites. You want to see that the person you are working with mentions working with people with the issues you want to address. You also want to see what they say about how they work with their clients. If they only do Cognitive Behavioral Therapy and you don't feel comfortable with only that modality, then keep checking out other therapists. You want to definitely call a few therapists to talk. Don't just make an appointment with the first one who answers their phone!
See what each therapist feels like to talk to over the phone. Do you feel comfortable? Do they make you feel at ease? Do they use a lot of jargon? Not every therapist may be the right match for you. Ask questions. If they say they use a certain modality and you have never heard of it, have them explain it to you. Do they explain it in a way that makes sense to you? Keep listening to make sure you feel comfortable and feel like they "get you."
The best way to "train" your therapist is to be upfront about what it is you need. Let them know what is working and what isn't working. Learning how to communicate with your therapist will not only make your therapy more productive, but it is usually a good way to practice the new skills you will be developing.
Best of luck on your journey!
---
View 123 other answers
More Answers