How would I know if I have the right therapist?
How do you know you have the right therapist for you?
How would I know how to "train" my therapist to be able to give me what I need from treatment?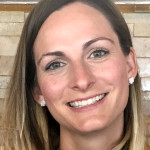 This is a great question. Finding the right therapist can be tricky because you don't really know how someone will be like until you meet them. A few ways to prescreen are to:
- Visit the therapist's website, psychologytoday profile, social media, etc...
- Have a phone call with the therapist prior to your first appointment
Once you meet your therapist it is important to be clear with your wishes and expectations. We are trained in helping you thrive in your life but we cannot mind read so if you don't tell us, we won't know. Don't be shy about what you like and what you don't like. A good therapist will listen to your needs, process them with you, and create a customized plan that works for you and your life. A good therapist will also not take anything you say (even criticism) personally.
Coming to therapy is hard and often times you might not want to go. What makes a good therapist is someone who understands this and tries to make you feel as comfortable as possible while you address uncomfortable topics.
---
View 123 other answers
More Answers