How would I know if I have the right therapist?
How do you know you have the right therapist for you?
How would I know how to "train" my therapist to be able to give me what I need from treatment?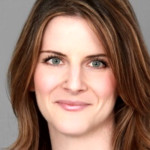 This is a big question. Whenever you are in the position to choose your therapist, it is a good idea to do a consultation first so you can get a feel for them and see if you think your personality might match well. Sometimes it is difficult to tell in a very short meeting however and it can take a session or even a few to know this. Really, the "right therapist" is probably someone that you feel somewhat comfortable with or someone with who you could see yourself becoming comfortable even if you have difficulty trusting others. It is likely someone who you do not feel judged by. Part of the work in therapy is also being able to ask for what you need and voice your concerns which means telling your therapist if they do or say something that upsets you. This is part of the repair process and therapy is a safe space to practice this skill so you can do it in the real world when this happens in relationships.
---
View 123 other answers
More Answers