My apartment manager won't let me keep an emotional support dog
I have been diagnosed with general anxiety and depression by my family doctor. They wrote a prescription for me to have an emotional support dog, I have the paper work, and I gave it to my apartment manager. They said I can't keep the ESD because I'm not disabled. What do you suggest I do?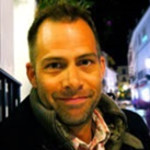 This can be a difficult situation. Typically, only animals that are specifically trains to accomplish a specific task are legally protected as Service Animsls. Even though that can be very helpful, emotional support animals are not generally protected in the same way.
You might not be able to make your landlord accommodate you. If possible, you may want to consider a different apparent that is more animal friendly.
---
View 4 other answers
More Answers